Find our most up to date policies & procedures here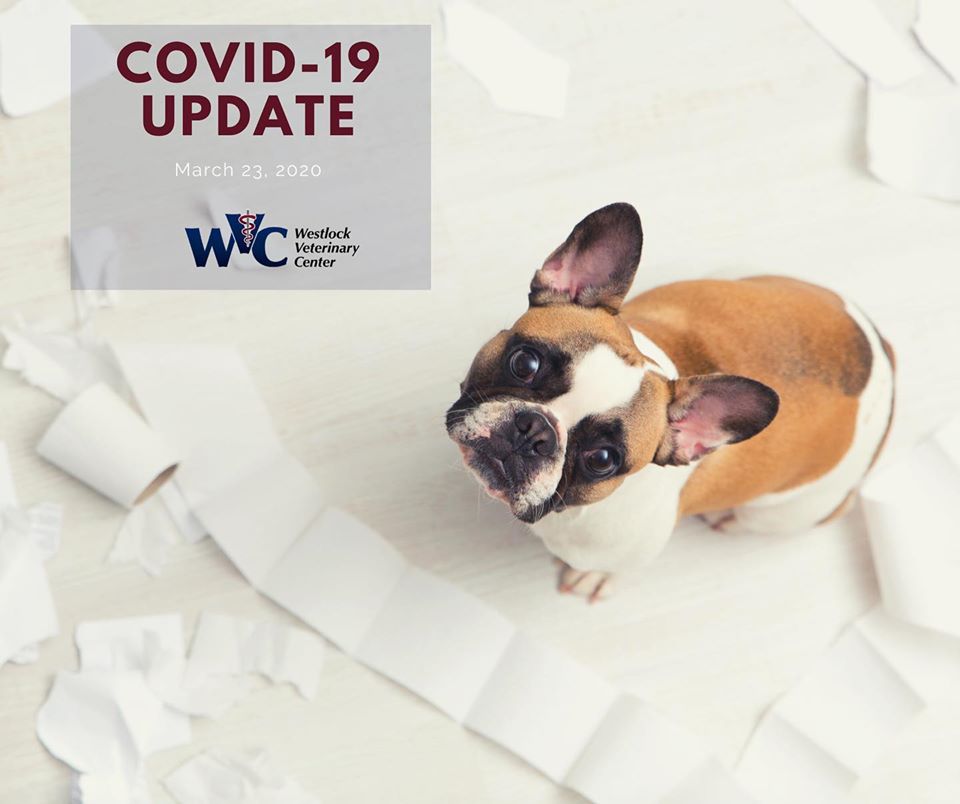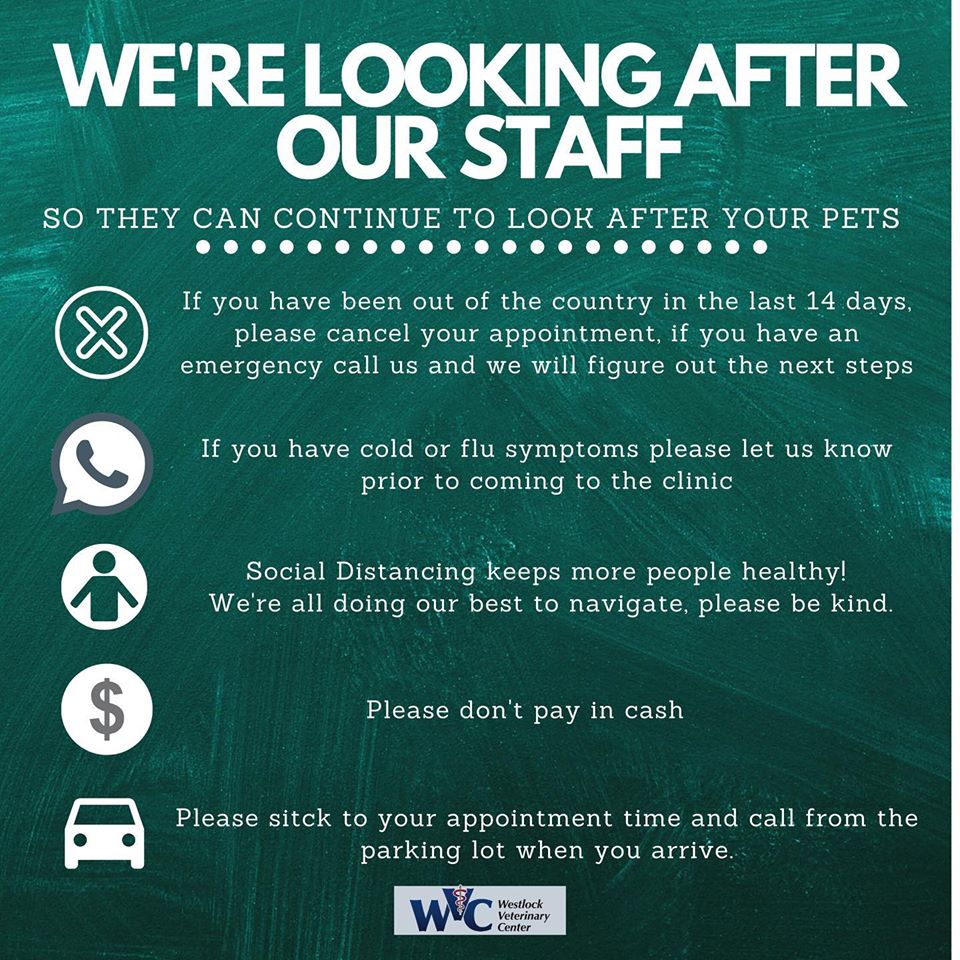 Due to the coronavirus pandemic and new information today, we have updated some of our policies to ensure that all clients, patients and staff are kept as safe as possible.
We politely request that from Wednesday March 18th, that all our clients adhere to the following:
• For those coming in for appointments, we ask that when you arrive to remain in your vehicle and call 780-349-3663, a staff member will then come out to retrieve your pet. Payment can be made from your vehicles with our debit machines or over the phone. Alternatively if you need to attend with your pet,we ask that only one person accompany the pet.
• We are asking ALL clients who are picking up ANY items, including prescriptions, medications, pet food, cattle vaccines and livestock products to call ahead so we can prepare your order, take payments over the phone and bring your items to your car when you arrive. OR we can take our debit machines out to your vehicle along with your order.
• As recommended by the WHO, we would appreciate if you can pay with a card rather than cash.
• We will continue to maintain our excellent cleaning standards and have increased the frequency of cleaning of client areas of the practice. All surfaces and door handles are being disinfected regularly, and all staff are following hygiene procedures.
• Please follow current guidelines regarding personal hygiene and hand
sanitation. Please wash your hands or use hand sanitizer when you enter the clinic.
• If you have a new/persistent cough or a fever, or any symptoms associated with corona virus or other respiratory illnesses, please do
not come to the clinic. If you are self-isolating or have been out of the country in the last 14 days please do not come to the clinic. In these circumstances, if you require veterinary care,
please phone us for advice. Non-urgent consultations may be rescheduled. We may ask that your pet is brought to the clinic by a friend or relative, or we may advise a telephone consultation.
• If you have any questions or concerns regarding the situation, please give us a call.
Thank you in advance for your co-operation. Please be respectful of our staff who are working hard to mitigate the risks and consequences of this serious situation while aiming to provide you and your animals the best care possible.
COVID-19 UPDATE: Monday March 23rd
We are implementing new precautions for the safety of our staff and clients. Our staff members are splitting into two separate teams and working week long shifts so we can continue providing service if someone were to get sick. With this change we ask for your patience as it means we will have less staff on hand to answer calls, take appointments, etc. Also with this change comes a change in hours, so we can still accommodate client appointments.
The good news is that we're adding some hours.
Mon-Fri – No Change 8:30 – 5:30
Saturday: 8:30 - 5:30
Sunday: 8:30 – 3:30
Effective immediately, we will no longer allow clients into the building except for extenuating circumstances such as euthanasia.
When you arrive for your appointment, call us at 780-349-3663, and a technician will come out to work with you.
We will fill out all forms for you and get verbal authorization rather than a signature.
Your technician will take your pet into the clinic so we can weigh them, take vital signs, examine them, and come up with a treatment plan. Communications will be made via phone throughout the appointment when at all possible in order to minimize direct contact. Payment will also be taken over the phone rather then curbside when possible.
Additionally, appointments and procedures considered urgent will take precedent. We are no longer performing dentals but are making a list for when we are able to again.
As for grooming, Bridget will be on one of the shifts, working a week on and a week off.
We thank you for your patience and cooperation as we strive to do what we can to remain available to our community.
Contact us: 780-349-3663
contact@westlockvet.com