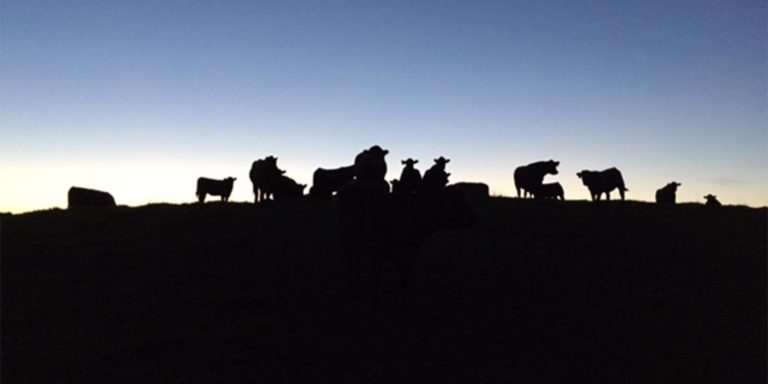 Your herd's health is your profitability!
WVC has the skill set and experience to offer cow-calf and feedlot clients reliable and affordable full herd health services. Our veterinarians can provide you with practical and sustainable solutions to your herd health concerns.
We are available 24 hours a day, 365 days a year to ensure all bovine emergencies are taken care of as quickly as possible either on your farm or here in the clinic.
A Vet Client Patient Relationship(VCPR) is a relationship that is established between a veterinarian and a producer in order to accomplish a specific goal for your individual herd health. Each farm will receive a customized vaccination and treatment plan from our veterinarians to help your operation thrive. Work with a veterinarian to see how your current herd health program can be strengthened to help reduce disease and how you can establish preventative measures. See how working with your veterinarian can be an investment that actually improves your bottom line.
We provide to our beef clients the following services:
– Ultrasound pregnancy checking
– Obstetrical issues such as calvings, c-sections and vaginal/uterine prolapse
– Routine Surgery: cancer eye, LDA, RDA, hernia repair, dehorning
– Complete Breeding Soundness Evaluations for Bulls
– Semen Freezing
– Calf care such as broken legs, umbilical hernia repair, navel ill, scours management and treatment.
– Post-Mortem evaluation and diagnosis
– Lameness examinations
– VCPR visits complete with health and vaccine protocols specific to your herd
– Farm visits for individual animals or groups of animals with health concerns
– Alberta BSE Surveillance Program testing
– In House Laboratory Services: fecals, parasitology, blood work
– Export Services
– Comprehensive ambulatory services
– Insurance Reports
– Artificial Insemination, Embryo Transfer
Did you know that Westlock Veterinary Center offers a rebate to Beef Clients that utilize our herd health program to the fullest extent??
If you think you qualify or want to learn more, contact us today.
780-349-3663
[ninja_form id=1]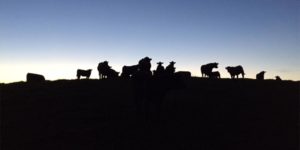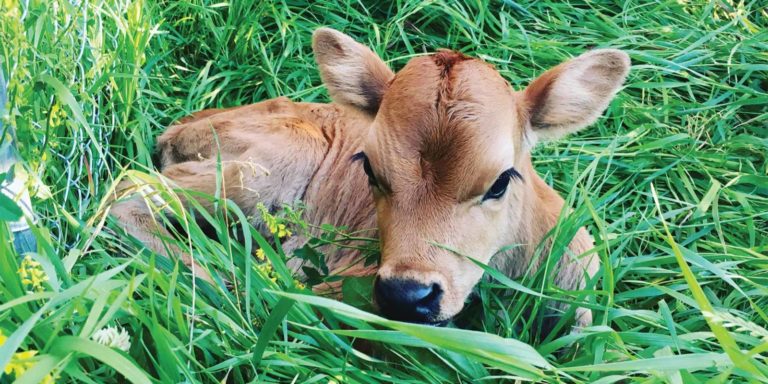 CALVING SEASON!
It's well into calving season now, here is a little refresher on the stages of calving and when to seek help.
Stage 1: Symptoms of restlessness and discomfort, cow may lay down and get up frequently.  The teats may become distended and leak milk. During the end of this stage the water bag is presented and will likely break.  These conditions will normally be observed  for 1-6 hours.
Stage 2: This stage is characterized by the fetus entering the dilated birth canal, rupture of the second water sac and abdominal contractions/labor and the expulsion of the calf.  The cow will initiate abdominal contractions once the feet have entered the cervix or vagina.
This may not be observed due to one of the following:
-If the calf is breech (tail first)
-Twin calves who can't agree who should go first
-Uterine Torsion or Cervical Scarring
Intervention is required if Stage 2 is delayed.  Time for Stage 2  for a cow is 30 minutes to 4 Hours.  Heifers usually require 4 hours.
Stage 3: The last stage is the expulsion of the placenta and the uterus returning to normal size.  This is anywhere from 30 minutes to 8 hours.
Guidelines:
1.Check in intervals of 3 hours
2.Once a heifer/cow is in Stage 2, check frequently
3.Intervene if – stage 1 is over 3 hours, stage 2 is over 2 hours or cow/heifer is trying hard for 30 minutes-1 hour with no progress, – or if they have quit trying for more then 20 minutes.
Seek Professional Advice When:
You don't know what you are dealing with
You know the problem, and the solution but you know you are unable to handle the problem
You know the problem and the solution but are unable to make any progress in 20 minutes