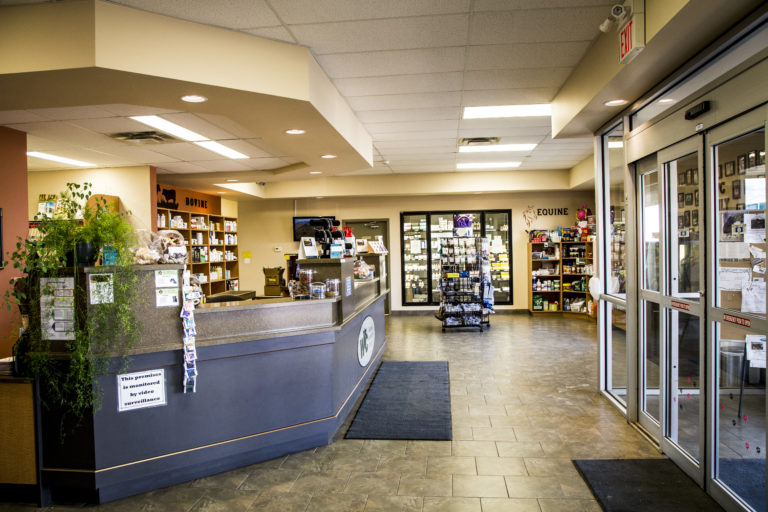 *March 14, 2020, we will continue to update our clients as more information on Covid-19 becomes available or processes change.
At Westlock Vet Center the medical experience of our clients and patients is always our main focus. Now, more than ever, in light of the evolving COVID-19 (Coronavirus) situation, we are focusing on the health and safety of all our clients, patients and employees, without compromising the quality of our veterinary services.
We are closely following the latest information, protocols and tools from the world's leading health experts and government authorities – including the World Health Organization and Centers for Disease Control – to maximize the effectiveness of our response.
As always, we have stringent practices around sanitization, disinfection and cleaning of all areas of the clinic. We follow rigorous infection prevention and hygiene protocols. The WHO has several recommendations to reduce exposure to a range of illnesses, including hand and respiratory hygiene as well as safe travel practices. There are hand sanitizer stations throughout the clinic for both staff and clients to use on top of already strict washing protocols.
In the interest of all of our clients and staff, the WVC team requests that any clients who are exhibiting symptoms such as fever, cough, shortness of breath, or breathing difficulties refrain from coming to the clinic and consider having a friend or family member bring your pet, or reschedule the appointment entirely. Please call us at your earliest convenience if you have to cancel or reschedule and we will be happy to do so. We have also encouraged staff to stay home should they be experiencing symptoms or if they have travelled internationally. WVC staff members will be minimizing direct human-to-human contact while following all CDC recommended hygiene practices.
The World Health Organization has also stated, "There's no evidence that dogs can spread the disease or that the disease can cause an animal to fall ill." We have taken precautionary measures to ensure your wellbeing, along with that of your pets and our employees.
We are doing everything we can to provide a safe and sanitary experience when you visit us. Thank you for your understanding.
If you need to reschedule please call us 780-349-3663